Workshop Information
Workshops
Throughout the year there are a range of workshops to support parents and carers within our community. This provides a snapshot of courses on offer. Throughout the year, notification will go out to parents providing dates and details of courses.
The courses aim to support both pupil and adult learning. We offer a wide range of workshops which include:
Phonics
Developing Reading
Maths Workshops
Healthy Eating
Family Learning
E-Safety
We also offer a wide range of adult learning opportunities and parental support:
Parent drop in sessions and workshops with our Pupil & Family Worker & School Counsellor
A course of six weekly workshops to support parents and children with transition to Reception
Homework club for families where English is not the first or main language
Fun to Learn and maths workshops for parents of EYFS (Early Years Foundation Stage) children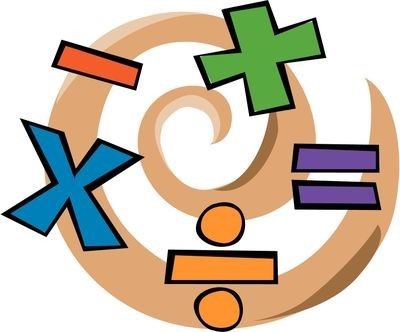 KS2 (Years 3 to 6) Maths Workshop for Parent/ Carers - Autumn Term 2017
In the session Parent/ Carers learnt more about our calculation policy (it is almost guaranteed to be different to the way you learned to calculate). The different resources children might use in lessons and fun ways to help children at home.
The presentation is now available by clicking Here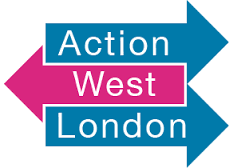 Action West London ESOL Parent & Children Classes
This ESOL (English for Speakers of Other Languages) class is targeted at families who's children attend our school and would like help with their English in order to understand the curriculum so that they can support their children better with their learning. The first half of the session will be supporting the parent. Your children will join you at 3.15 for the remaining part of the sessions in order to practise together what you have learnt.
The course will run for a maximum of 8 sessions and will be repeated termly as there are limited spaces. In order to sign up for the course, please register your interest at the school office.
There are only 10 free places which will be allocated on a first come, first serve basis. When the spaces are full, we will add any other names to a waiting list for the course starting the following Term.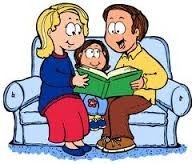 Read Write Inc Workshop for Parents (Key Stage 1)
This workshop takes place annually, usually in the autumn term, two sessions are held to accommodate working families, one in the morning and one after school.

It's an information session for parents giving details on how we deliver the Read Write Inc programme, supplying parents with information on how to support their children with learning Phonics at home.
Read Write Inc Powerpoint Presentation
Here are a few links to videos about Read Write Inc and correct pronounciations:
http://www.ruthmiskintraining.com/teacher-support/index.html?term=pure+sounds
http://www.youtube.com/user/CliftonPrimarySchool/search?query=speed+sounds
http://www.ruthmiskintraining.com/teacher-support/video/index.html
Supporting your child's reading workshop (Reception - Foundation Stage)
At the beginning of March we held two Reading Meetings, one in the evening and one during the day, for parents of Reception children to help support and encourage them with reading with their children at home.

Whilst the session discussed and built on the previous Phonics Meeting from earlier in the year, the priority was focusing on encouraging reading for enjoyment and developing other skills associated with reading such as questioning, using the illustrations and reading in our everyday lives.

Please see the attachments below for further information.

Helping your child to read - Handout from the workshop (copies also available at the school office)

Supporting your child's reading - presentation from the workshop
Reception Stay and Play Parent Workshop
Stay and Play workshops for Reception parents took place over nine sessions during January and proved to be highly popular. The aim of the sessions was to explain how learning takes place in the Reception setting, to provide ideas for how parents can help their child at home and to encourage parents to engage with their child's learning in the classroom setting.

Parents met first and were presented with information explaining what they would see the children doing in the classroom and how this could be used at home. They then spent some time with their child in class, before discussing and reviewing the experience at the end.

The response was overwhelmingly positive, both with regard to uptake which was 59% of all parents, and with regards to feedback where 98% who attended said that they had learnt something new about how to support their child and 92% stating their confidence to support their child at home had increased.
Stay and Play Numeracy Handout
To obtain a copy of one of the above or any other documents on this website, please contact the Office Manager Miss Tobias on 0208 992 3144, admin@west-acton.ealing.sch.uk