Parent/ Carer Survey October 2018
Parent/ Carer Survey October 2018
11 October 2018 (by admin)
A survey for Parent/ Carers of children attending West Acton Primary School. Deadline for completion: 2pm, Friday 19th October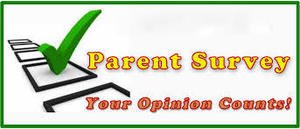 Dear Parents/Carers of Children attending West Acton Primary School
Working in partnership with parents/carers and families at West Acton is something which I feel is very important. I intend to survey parents/carers annually to review what you think we are doing well and if there is anything that we could be doing better. This will be in the Summer term when your child's annual school report is issued.
However, I don't want to wait until then to gather your feedback so I would be grateful if you could take a few minutes to complete a survey now. The survey has been sent home with the children today, but is also available online via the link below.
You only need to complete one survey - either an online version or the paper version. Paper Surveys can be handed in at the school office or to your child's class teacher.
Your ideas and suggestions will be read by the Senior Leadership Team and reported to our Governing Body.
Please complete the survey by 2pm, Friday 19th October – thank you for your support with your child's education.
Yours faithfully,
Karen Kondo
Headteacher
Share this: