Facilities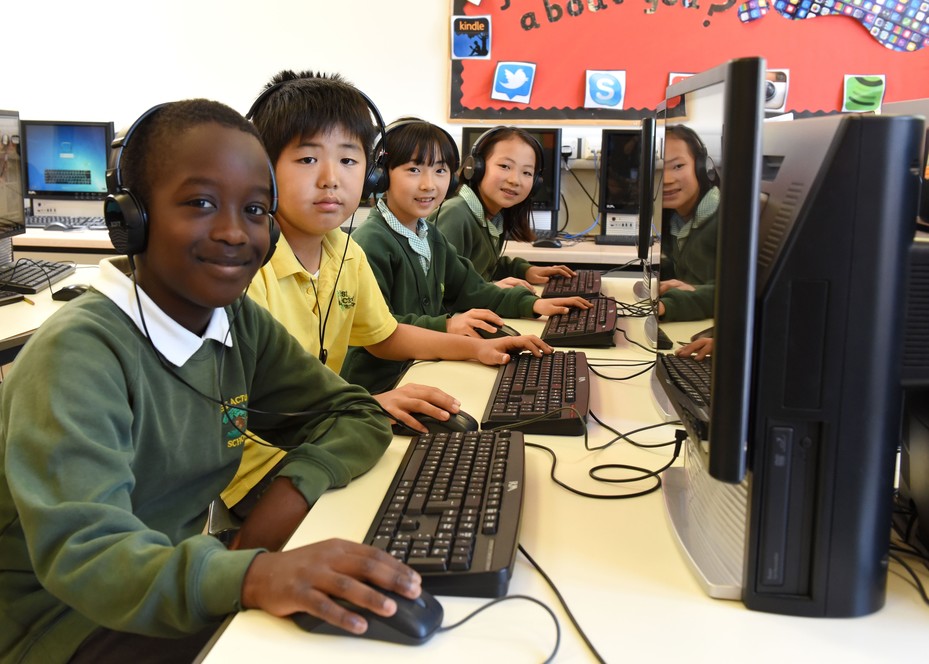 Following several years of building we now have a fabulous school site – with newly built, well-resourced class-rooms. They all have IT supported learning walls, with PCs available to the children to support their learning. For the younger children the spaces are designed to allow free flow learning, from inside to outdoor learning areas. We have 2 whole-class ICT Suites, a dedicated Art and Food Technology Studio and our soon to open "Additionally Resourced Provision". We also have a lovely newly refurbished library and a dedicated music room.
Outside we have a wonderful new playground with lots of exciting equipment and areas to explore, as well as an open area for games and our exceptional field a area. We also have several screens providing information to parents – in the main school reception area and in the playground.
We have an on-site kitchen cooking the dinners for our children, and two halls for shared learning, PE, dance and drama.
The school also benefits from a conference room for training and meeting purposes, and our community room which we use for parent support and small group learning and discussion sessions.
Hiring the facilities:
The school premises are available to hire for suitable purposes. Please follow the links below to the school's lettings policy, and the application form with terms and conditions.
Please contact the school's business manager on finance@west-acton.ealing.sch.uk