Links and resources
Mr Bunce our PE Specialist has kindly set up access for you to enjoy. Cyber Coach is a Dance and Languages resource website where you can enjoy lots of physical activity with the family over the holiday season.

Login details:

Username: school@west-acton.ealing.sch.uk
Password: w30jl

DB Primary is a secure, password protected learning environment.

Teachers update their year group page regularly with websites, games, forums and more to help support childrens learning at home.

If you have forgotten your login details, please speak to your class teacher.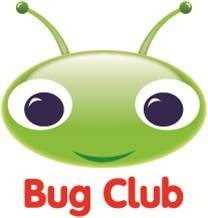 We have recently introduced a new, exciting reading program into Year 1 called Bug Club. Bug Club is an interactive web site where children have a virtual book bag containing books packed with child-friendly characters like Dr Who, Wallace and Gromit and Ben 10. All books are assigned by the class teacher and match directly with our bug club phonics and guided reading books read in school.
The children read the books on the computer and answer any of the questions they can by clicking on the bugs as they appear on the pages. We hope that all children will be able to read some virtual books and answer some of the comprehension style questions through their Bug Club account.
The website Bug Club is designed to run alongside your child's normal reading books. In addition, Bug Club will also allow children to utilise their ICT skills through using the website.

To access the e-book reading materials log on to: www.bugclub.co.uk
School ID: weac
Your child has been issued with a Username and Password. If these details have been misplaced please speak to your child's class teacher.
We are currently trialling the Bug Club in Year 1 and if successful, we will be launching Bug Club for Reception, KS1 & KS2
If you have any questions please do not hesitate to contact your child's class teacher.

How to Keep Safe Online
It is very important to know how to keep safe on the internet at all times, just as important as road or fire safety.
The internet is available to the entire world and there are many people out there who say they are one thing but are often something completely different.
The 'Think you know' website contains information and games for all age groups as well as access to the CEOP (Child Exploitation and Online Protection) centre to report any incidents involving the internet.

You can use the websites below to better understand the virtual world. If you would like further advice please speak to your class teacher.