Vision and Values
West Acton Primary School, a welcoming community, growing and learning together
Our Vision:

We are a dynamic, diverse and inclusive community of lifelong learners, where children are nurtured and supported to achieve their potential and to become responsible citizens who can make a difference in the world.
At West Acton Primary School our core values for our children to have are :
COURAGE, CONSIDERATION and COLLABORATION



Courage

We believe in limitless aspirations.
We foster an environment where
children have the courage to try. We
encourage endeavour, perseverance,
resilience and ambition. We inspire a
culture of opportunity, curiosity and
creativity. We support children to
become independent whilst nurturing
their wellbeing.

Consideration

We believe in kindness, equality and
fairness. We embrace the diversity in
our school and value the differences
that enrich our community. We are
welcoming, open and inclusive,
supporting individuals from all
backgrounds and starting points. We
deliver an inspiring curriculum in a
safe and enabling environment.

Collaboration

We believe we are stronger together.
We communicate respectfully and
work towards the best possible
outcomes for all our learners. We
provide high quality teaching, learning
and support. OUr children develop
understanding, empathy and
tolerance by belonging to West Acton
and the wider world.
We also embed the British Values at West Acton Primary School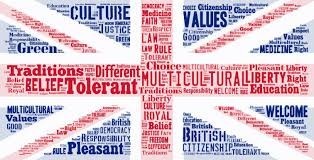 At West Acton Primary school we have a strong set of whole school values that we teach and model explicitly to our children. We believe that the fundamental British Values form part of our school values and are taught through our broad and balanced curriculum we provide to all our children. Here are some examples of how we teach British Values as part of the curriculum:
Democracy
The children are taught explicitly about democracy each year when they hold elections for new school council representatives.
The children are helped to understand the benefits of democracy and being involved in the democratic process be becoming actively involved and engaged in decision making processes of the school through the work of the school council.
The benefits and limitations of democracy and comparisons to other systems of government are taught explicitly as part of the PSHE curriculum.
Pupil voice is used as an integral part of the monitoring and school improvement through the use of regular pupil focus groups.
The school is used annually as a polling station and we take this opportunity to teach about democracy in assemblies and hold mock elections making use of the real polling booths.
Rule of Law
We have a fair and consistent set of Golden Rules that are easy to understand and are referred to when talking to the children about their behaviour and the choices they have made. These are used to teach pupils to distinguish right from wrong from a very young age.
Through assemblies and subsequent discussion about our Golden Rules and how these can be linked to laws, the children are helped to understand the consequences of their actions.
We make use of restorative justice approaches when resolving conflicts in school. Children are given time to reflect on their behaviour when they have made an inappropriate choice and discuss their actions with a senior member of staff.
The concept of the rule of law is taught explicitly through the PSHE and safety curriculums and children are taught that living under the rule of law protects individuals.
Visits from the police, community support officers and the fire service help to reinforce the messages children receive from school staff.
Individual Liberty
Our curriculum and values support and encourage children to develop self-esteem and confidence. Assemblies and follow up activities about developing and showing confidence take place regularly.
The children are actively encouraged and understand how to make choices for themselves. They make choices about their learning, the resources they use to support their learning, their curriculum and at times about the layout of their classrooms.
We model and encourage freedom of speech through pupil participation in a safe and secure environment while ensuring everyone is treated with respect.
We challenge stereotypes and develop a strong anti-bullying culture.
Respect and Tolerance
Our Religious Education curriculum is broad and balanced and is supplemented with regular trips to a range of places of worship.
Our annual Interfaith week allows opportunities for the children to attend workshops and assemblies delivered by a range of faith leaders which prompts debate and discussion about the similarities and differences between religions.
We celebrate a wide range of religious festivals from different faiths and cultures which helps children to understand similarities to their own faith or culture.
We actively promote respect and tolerance for individual differences which are explored regularly through assemblies on specific themes such as during Jeans for Genes and Autism Awareness weeks.
We develop critical thinking skills and challenge any prejudicial or discriminatory behaviour from adults or children.