Parent Governor Vacancy
Parent Governor Vacancy
17 September 2018 (by admin)
Nominations to be submitted via the school office by Monday 24th September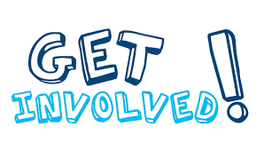 We currently have 1 Parent Governor Vacancy and are therefore asking you, parents/ carers if you would be interested in joining our enthusiastic governing body team.
You may nominate yourself or you can nominate another parent/carer. However if a parent/carer is nominated by another parent/carer, the nominee must sign to indicate acceptance of the nomination. Both parents/carers must sign to confirm they are parents of a registered pupil at the school.
Nomination forms are available from the school office.
Nominees will then be required to submit a short personal statement which will accompany the ballot papers.
The closing date for the return of nomination forms to the school office will be Monday 24th September 2018. I will be available to answer any questions on Thursday 20th September before and after school by the main gate to the playground.
I would like to draw your attention to the following disqualification criteria statement;
"I should like to advise you that the School Governance (Constitution) (England) Regulations 2007 and 2012 state that in certain circumstances a person may not hold office as a governor of a school. I enclose a list of the disqualification criteria which you must read before nominating yourself or accepting a nomination."
A copy of the full disqualification criteria guidance is attached to this letter.
Due to the nature of the work that governors carry out they may be required to undertake a DBS (Disclosure and Barring Service check).
If you would like any additional information, please do not hesitate to contact me.
Yours faithfully,
Mr Roger Lipscombe
Acting Chair of Governors
Share this: